People Solutions:
Starter Package
The best in HR software for SAP SuccessFactors.
A core HR solution that will save you time and money
People Solutions One is our starter package offering aimed at small to mid-sized companies in Australia. Our easy to use HR solution will help your HR professionals to manage employees more effectively.
Why People Solutions One is right for you
Get more for less
Now your business can also benefit from a Tier 1 Cloud SaaS Solution and at a reasonable price. Our model has no upfront costs just a small monthly fee for each employee.
Empower your people management team
With our easy to use, self-service setup using our Activation App™ and Data Migration Assistant™, daily HR processes become effortless.
Extend to meet your needs
Our People Solutions One Starter package comes with a set of standard feature. This can be extended to enhance your specific HR business requirements with our tailored add-on modules listed below:
Performance management: Set goals, review your team, and capture feedback.
Salary planning: Review and manage your salary increases and budgets.
Expenses: Capture, approve, and manage expenses.
Payroll options: Completely integrated payroll solution, reporting for existing payroll providers, and the option of including Managed Services.
Learning: Develop your employees and reduce compliance risks.
Recruiting: Attract and hire talent.
Timesheets: Input and approve timesheets.
Onboarding: Prepare and manage your new hires.
Pricing: Enquire more information about on how our pricing works.
Support and adoption
You also get unlimited support and access to our online customer community portal.
What the People Solutions One Starter Package includes:
Employee records
Standard reports and adhoc self-service reporting
Document generation and storage
Role-based permissions
Built-in workflows and approvals
Email alerts
Employee directory
Time off
Team absence calendar
Dynamic organisational charts
Employee and manager self-service
Mobile application (IOS and Android)
Unlimited ticket support
Online help and tutorials
GDPR functionality
System theming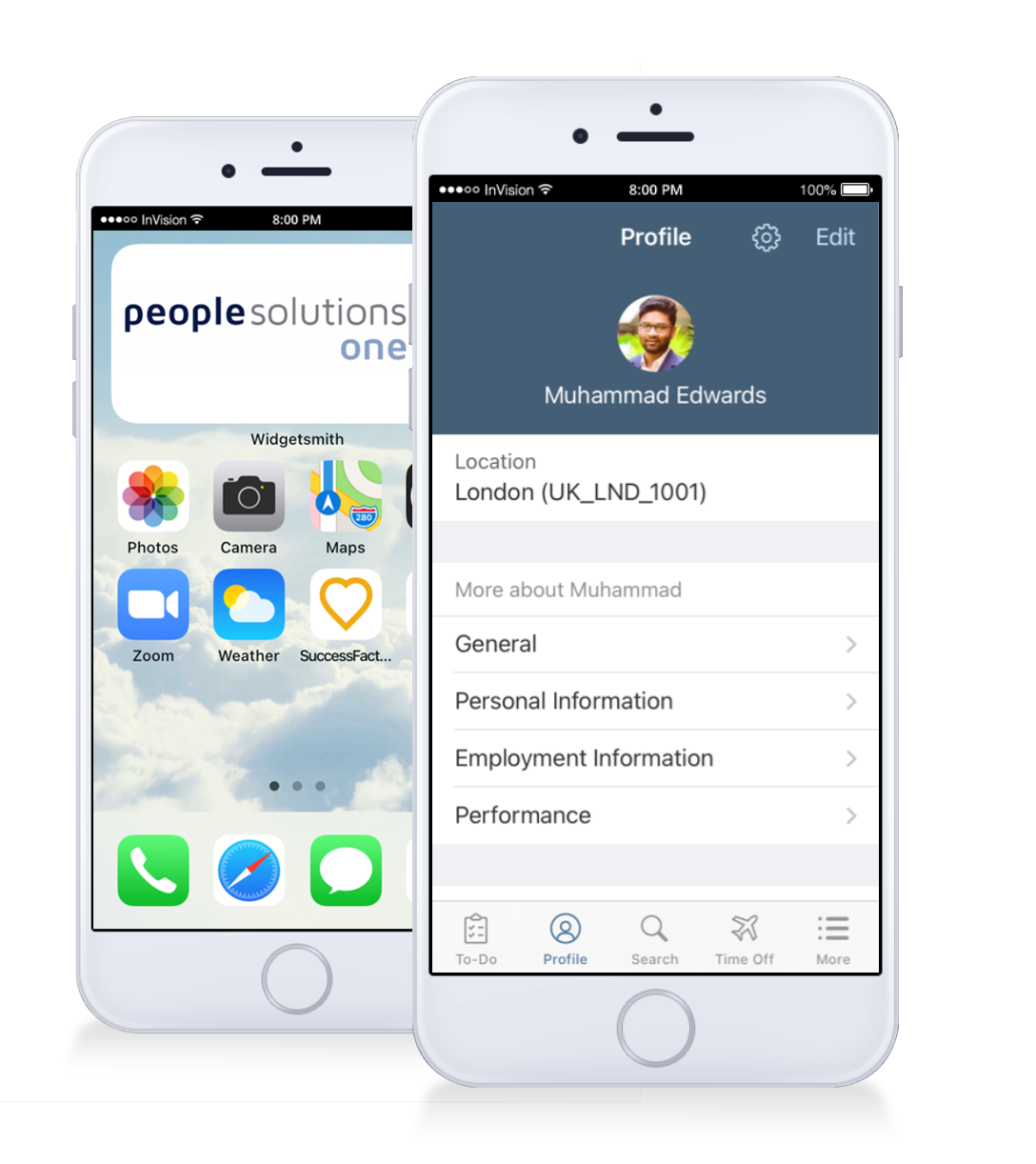 People Solutions One click-through demo