People Solutions:
People Central
Stel HR in staat om meer strategisch te zijn - met People Central van EPI-USE
People Central is een snelle en kostenefficiënte manier om uw manuele en papieren processen online te brengen, repetitieve taken te automatiseren en werknemers in staat te stellen hun eigen gegevens te beheren.



EPI-USE People Central automatiseert en stroomlijnt uw people-gerelateerde taken. Werknemers kunnen bijvoorbeeld vakantie boeken via computer of mobiel toestel, alsook hun resterende vakantiedagen controleren. Managers ontvangen automatisch meldingen voor goedkeuringen en HR heeft er geen omkijken meer naar. Deze SAP® Qualified Partner Package benut de kracht van SAP SuccessFactors cloud-technologie om HR en het bedrijfsleven te bevrijden van tijdrovende administratie. Al vanaf €2,97* per medewerker per maand kunt u gebruik maken van EPI-USE People Central en samen kan het in slechts 6 weken up-and-running zijn.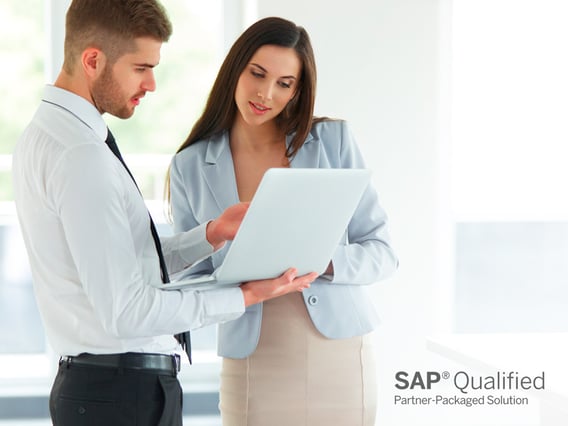 * Aanname: 1.000 medewerkers, met een looptijd van 3 jaar, exclusief activatiekosten.
Met al uw personeelsgegevens in één systeem kunt u gemakkelijk realtime rapporten genereren over het aantal werknemers, het personeelsverloop, het absenteïsme en nog veel meer.
U kunt snel problemen en risico's identificeren in visuele dashboards en met slechts een paar muisklikken alle details krijgen die u nodig hebt.
U hoeft uw systeem niet meer te veranderen, want het schaalt met u mee, of uw personeelsbestand in België nu toeneemt of u globaal wil uitbreiden.
Contacteer ons voor een Demo
Integrated Payroll
People Central integreert naadloos met onze Payroll oplossing People Pay, wat processen stroomlijnt en dubbele gegevens elimineert
"The team at EPI-USE is excellent. You know they really have experts… They are always willing to help, they are still part of our team now."
---
Clare Martin, HR Director, Jardine Motors.