S/4HANA Migration
Readiness Assessment
The clock is ticking, and every passing minute brings us closer to December 31st, 2027. For companies considering a move to S/4HANA, choosing the best implementation strategy is one of the biggest challenges during the migration process. With ever-increasing pressure to decommission on-premise infrastructure and transform from ECC to S/4HANA, there's much to consider when it comes to migrating your core business to the cloud.
Let us help you with an expert assessment that identifies the impacts of custom developments, profiles your underlying functional data, and provides insights into background jobs and tasks that run in your landscape. The S/4HANA Assessment report also includes insights about your system, at no cost.
What is it?
A consolidated report of your SAP system from a technical, functional, footprint, custom code, and enhancement perspective
Delivered to your landscape via a SAP transport for you to implement in your environment
Extraction of metadata (no sensitive or transaction data)
Delivery of an interactive, web-based report that you can view and share with colleagues
With this information in hand, it's much easier to make informed decisions about your migration strategy and ensure you are well-prepared for a successful transition

Complimentary to the standard SAP Readiness reports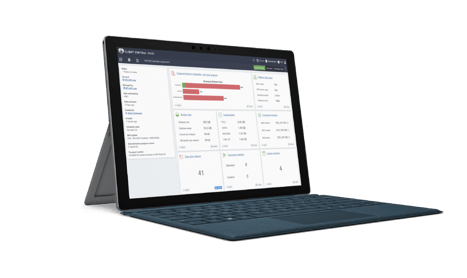 What are the benefits of the assessment?
Identify optimizations and risks early
Expert recommendations for conversion approach
Drill into functional areas for insights
S/4 specific checks (e.g. CVI) and provides inputs into migration decision
We'll provide answers to any questions you have as they relate to your specific technical architecture.
Get your free assessment today by filling out the form on the right.
Get in touch with an expert