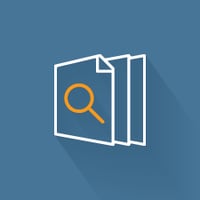 Find out if your workloads meet the six Well-Architected pillars
AWS Well-Architected Reviews
AWS's 'Well-Architected Partner' status qualifies EPI-USE Services for AWS to deliver Well-Architected Reviews (WAR) for existing application workloads or new applications, based on AWS best practices and guidelines. This status differentiates us as an AWS Partner Network member that provides specialized, demonstrated technical proficiency and proven client success in identifying if client workloads meet the six pillars of the Well-Architected Framework. To receive the designation, APN Partners must possess and demonstrate deep AWS expertise and a proven fieldwork capability.
AWS Well-Architected Reviews: the six pillars
WAR is AWS's set of core strategies and base practices for planning systems in the cloud. Our reviews determine if client workloads follow the Well-Architected Framework's six pillars:


Operational excellence
Running and monitoring systems that deliver value and improved processes for businesses.
Security
Protecting information, systems and assets, risk assessments and mitigation strategies.
Reliability
The resilience to recover from infrastructure or service disruptions.
Performance efficiency
Using computer resources efficiently, now and in the future.
Cost optimization
Providing business value at the lowest price.
Sustainability
Minimizing the environmental impacts of running cloud workloads.
"We did a Well-Architected Review with EPI-USE Services for AWS and found it to be beneficial. The review guided us to look at different aspects of our IT infrastructure, identify areas that we need to improve, and learn about tools and good practices."
Tom Nguyen, Spartan Camera Project Manager
Delivering solutions seamlessly on AWS
AWS Well-Architected Reviews have been developed to help cloud architects build secure, high-performing, resilient, and efficient infrastructure for clients' applications. They provide a consistent approach for evaluating architectures and implementing designs that will scale over time.

Reflecting our successful designation as an official AWS WAR partner, we offer our clients specialist technical skills and a strong track record in:
Identifying critical workloads




Performing reviews for new and existing applications
Get an AWS Well-Architected Review today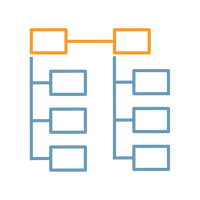 Implementation and pricing
A typical engagement will:
review one AWS workload (for example, e-commerce infrastructure)
take five to ten business days
produce a workload report with recommendations, prioritized by severity
lead to a Statement of Work (SOW) for implementation for some or all of the recommendations.