Last week, the EPI-USE team had the privilege of attending ASUG Tech Connect in New Orleans, a vibrant gathering of SAP professionals.
The event stood out as a hub of innovation, community engagement, and continuous learning, offering a fresh perspective on the ever-evolving world of SAP technology.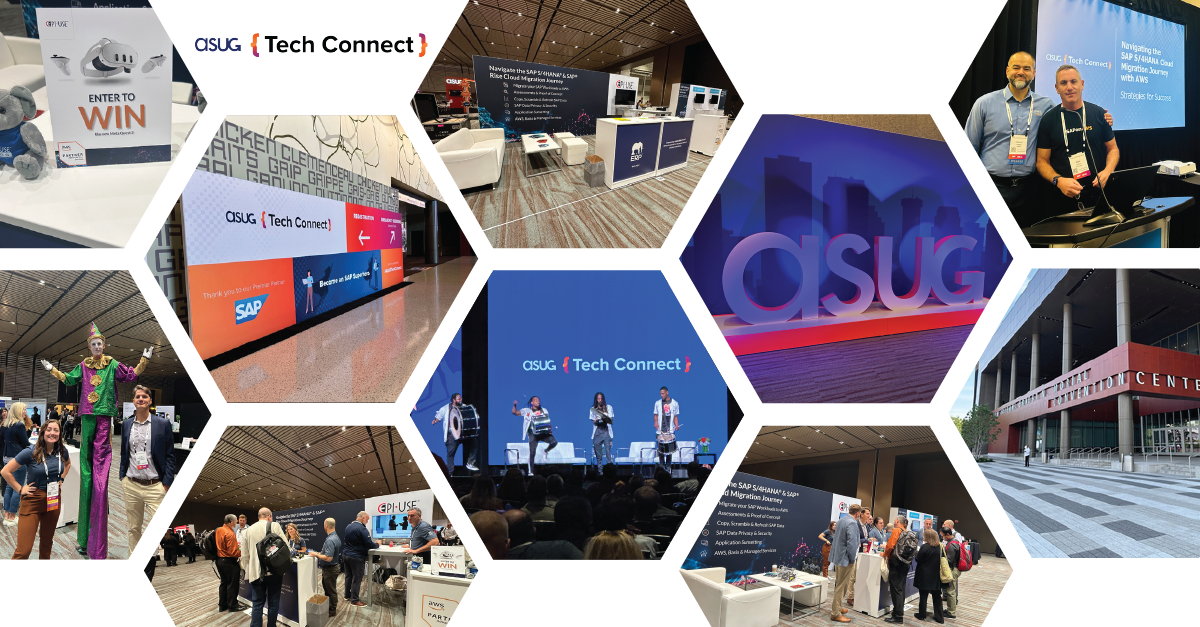 Tech Connect Highlights:
The event, held at the Ernest N. Morial Convention Center from November 7th to 9th, featured over 130 sessions covering a wide range of topics from data and analytics to SAP technology fundamentals.
It was a fantastic opportunity for technical practitioners and enterprise architects to connect, share insights, and learn from each other.
Keynote Insights:
Generative AI as a Business Game-Changer:

The opening keynote, featuring Juergen Mueller of SAP, Scott Guthrie of Microsoft, and ASUG's Geoff Scott, focused on the transformative impact of generative AI on business strategy and data security. This discussion highlighted how generative AI is becoming a pivotal element in modern business operations.

SAP's Innovation with Generative AI:

Juergen Mueller highlighted SAP's integration of generative AI across its cloud solutions, particularly through Joule, a generative AI digital assistant. This is part of SAP's strategy to enhance enterprise application development and improve developer productivity.
Microsoft's Embrace of Generative AI: Scott Guthrie discussed Microsoft's significant advancements in generative AI, including its integration into business applications like SAP Analytics Cloud. Microsoft's collaboration with SAP indicates a strong commitment to leveraging generative AI for better business outcomes.
ASUG Members and SAP BTP: Geoff Scott shared a crucial statistic: 80% of ASUG members surveyed either currently use or are considering SAP Business Technology Platform (SAP BTP). This platform is becoming foundational for SAP users, encouraging them to think about how it can support their technology landscape's growth.

Importance of Learning and Adaptation:

Both Mueller and Guthrie emphasized the need for continuous learning and adaptation to stay abreast of technological advancements like generative AI, which they believe will be the biggest technology innovation in our lifetimes.
Trust and Security in the Age of AI: Data security and ethical concerns were highlighted as paramount, with SAP's AI Ethics Council and Microsoft's focus on trust and safety underscoring the importance of responsible AI use.
For a more detailed exploration of these topics and additional insights from ASUG Tech Connect, read the full blog post here.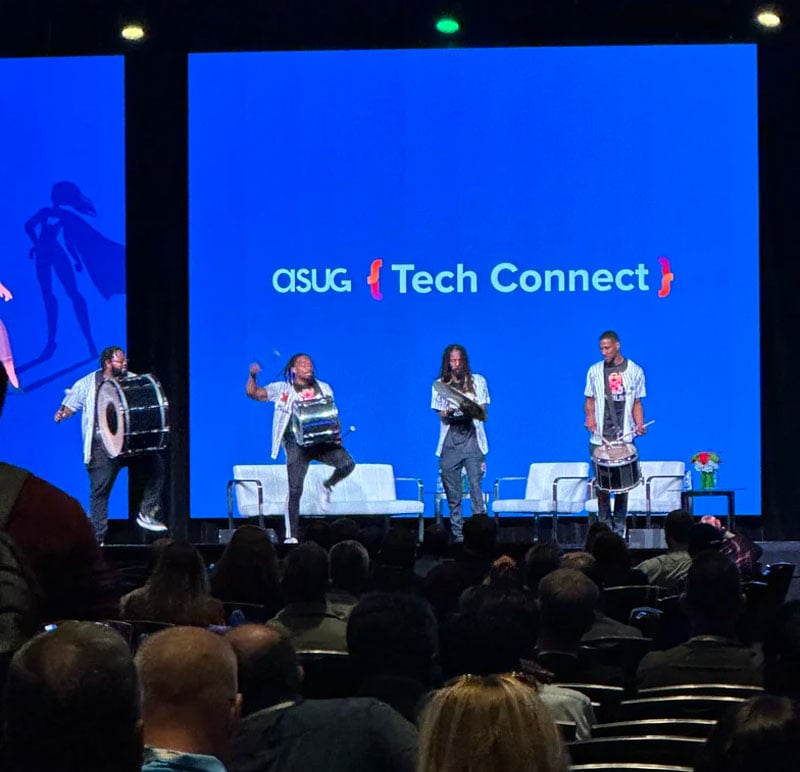 EPI-USE at Tech Connect: Engaging the Future of SAP

As a Gold Sponsor of ASUG Tech Connect, EPI-USE actively shaped the narrative of the event. Our presence was marked by engaging conversations during our hosted happy hour and insightful discussions with various companies about the future of SAP.

Congrats to Jason from Disney on winning the raffle prize - enjoy your Meta Quest 3!
Our experts Soulat Khan, Global Head of SAP Technical Alliance & Innovation at AWS and Rob Levy, Partner: Cloud Services at EPI-USE, shared their insights on SAP S/4HANA Cloud migration at our Tech Connect session. They helped simplify complex migration processes into actionable best practices, highlighting our partnership with AWS. Attendees gained a clear understanding of the benefits and strategies for a smooth SAP S/4HANA Cloud transition. This reflects our commitment to ensuring their success in digital transformation with SAP and AWS.
| | |
| --- | --- |
| | At Booth 128, we had the pleasure of connecting with numerous professionals, exchanging insights, and sharing our expertise in the SAP landscape. If you missed us, let's connect to catch up on these insights and discuss SAP for your organization! |
ASUG Research and Community Engagement
ASUG's research session, led by Marissa Gilbert and Kimberly Sharp, offered practical strategies for leveraging SAP Business Technology Platform (SAP BTP). The event was fueled by the active participation of ASUG Volunteers like Amy Her and Kara Beck, who emphasized the value of community connections and shared learning experiences.
Check out the full insights here!
Looking Ahead After ASUG Tech Connect 2023
ASUG Tech Connect 2023 was more than a conference; it was a celebration of the SAP community and an inspiring glimpse into the future of SAP technology.
As we look forward to the next ASUG Tech Connect in 2024, we take with us valuable lessons and new connections made in New Orleans.
At EPI-USE, we are excited to continue our journey in the evolving world of SAP. We invite you to stay connected with us for the latest insights and developments in this field.


---
Event
,
S4HANA
,
AWS
,
SAP RISE
,
Rise with SAP
,
AWS Cloud Migrations
,
Amazon Web Services (AWS)
,
SAP on AWS
,
AWS Migration Roadmap
,
modernization
,
ASUG Tech connect