Company Overview
EPI-USE is part of groupelephant.com, which employs
more than 3,500 people worldwide.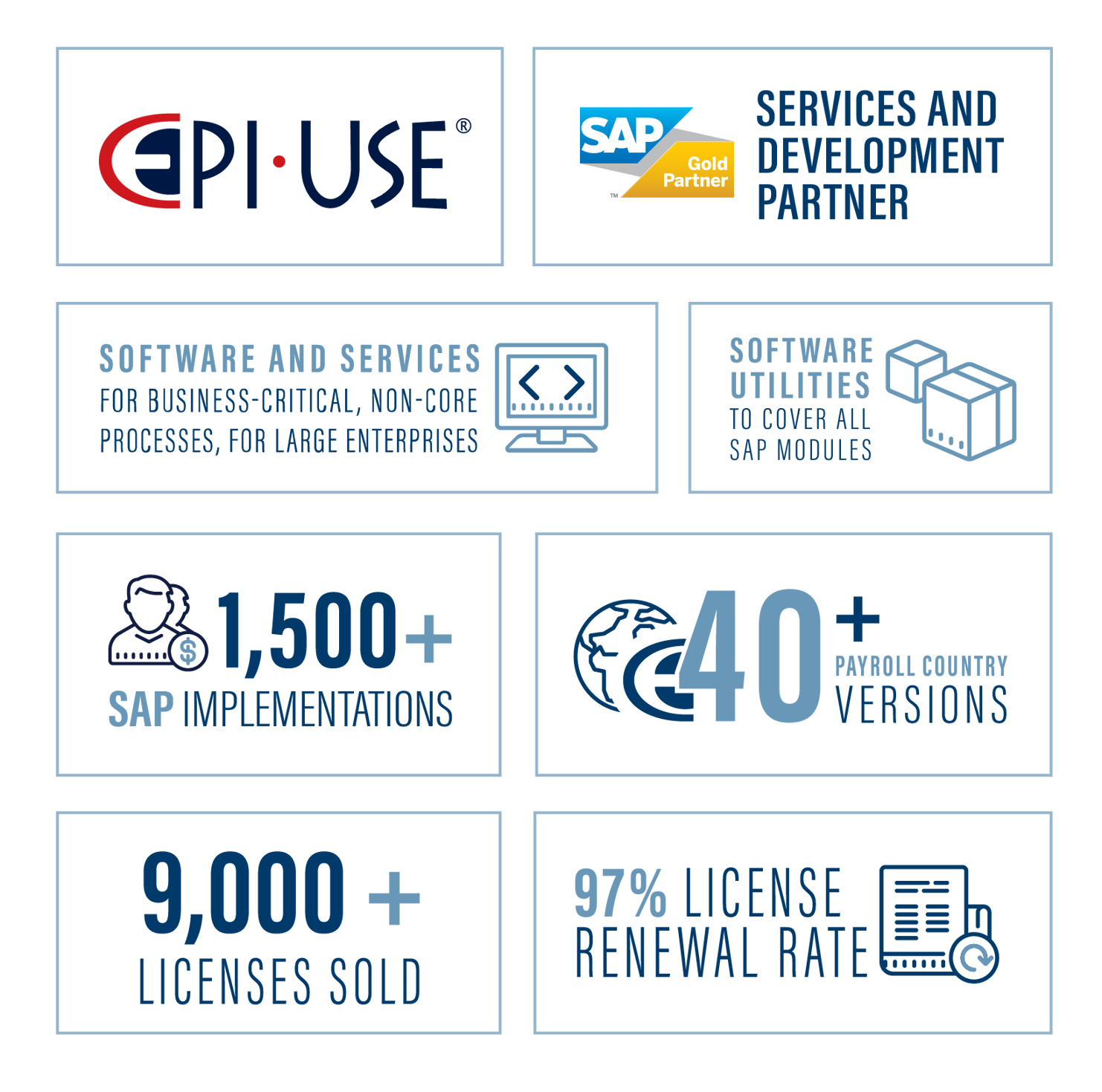 EPI-USE, your global SAP HR/Payroll and S/4HANA Specialist.
EPI-USE is a member of groupelephant.com, a global group of boutique services firms and software companies, employing 3,500 people in 40 countries. Largely employee-owned, the Group is a mini conglomerate comprising circa 20 trading brands, the best known of which is EPI-USE, the world's largest and most experienced independent SAP HR/Payroll specialist. EPI-USE has emerged as a leader in designing, building, and implementing Cloud-based, hybrid and on-premises HR/Payroll systems for large, complex multinational corporations and public sector agencies.

In addition to the SAP-focused businesses, groupelephant.com includes separate boutique brands specializing in business critical, non-core software and services businesses, traditionally focused on MNCs and large public sector agencies. The Group has services partnerships with all of the hyperscalers, but with an emphasis on AWS.
groupelephant.com is characterized by a primary strategic imperative in terms of which it goes 'Beyond Corporate Purpose' in its day-to-day activities, and operates through a hybrid business model through which it funds and operates non-profits and impact investment businesses. Primary focus areas are the preservation of at-risk Elephants and Rhinos, through the economic upliftment of rural People in areas adjacent to the threatened species, or another definition of 'ERP', if you will. The hybrid business model has been the subject of two University of California Berkeley Haas School of Business case studies, in 2016 and 2021.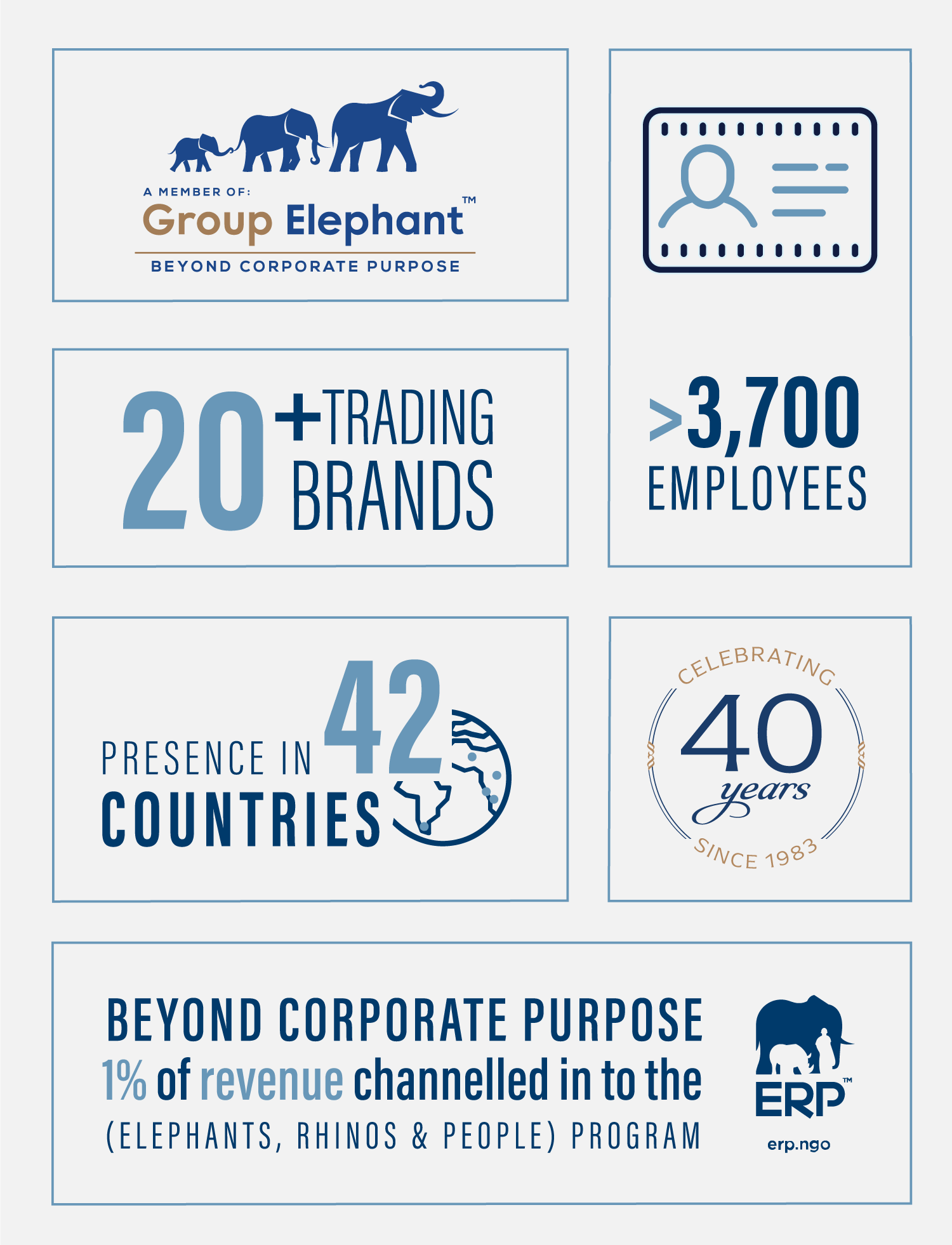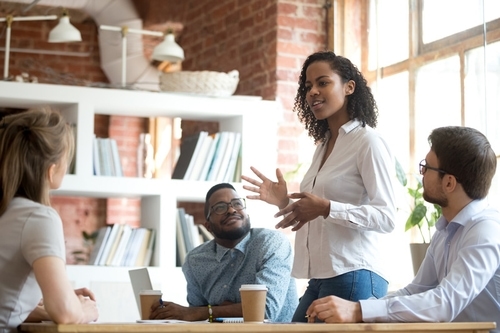 Our People
Our traditionally low staff turnover rate contributes to high levels of service continuity. Our average staff tenure is in excess of 10 years.
We are able to do this because we provide our people with the ability to grow and expand their background through innovative technology development opportunities. Our culture of innovation, dedication to our long-term client relationships and a groundbreaking business model fuels our employees in all that they do from personal and professional development to their conscious contributions in both our for-profit and not-for-profit business sectors.
Interested in joining EPI-USE?
Visit the careers section to view all current opportunities.
Our Clients
In reviewing our history within the eco-system, our clients remain for many years within the EPI-USE Group. We believe this is because we are dedicated to client and employee satisfaction. We believe our clients tell the story better than we do and the fact we have an 85% retention of clients proves we are doing something right. Our focus on the clients' requirements and our dedication to doing it right the first time ensures we have long-term partnerships.

It is because of our commitment to both our employees and our clients that our organization continues to grow and has become one of the most highly desired consulting services partners in the industry. We combine deep industry, business and technology experience to provide HCM strategy, systems design and architecture, applications implementation, network infrastructure, and managed services.
Beyond Corporate Purpose:
Elephants, Rhinos & People ('ERP')

EPI-USE's primary imperative is to go 'Beyond Corporate Purpose' in day-to-day activities. Rather than implementing a traditional corporate social responsibility program and simply donating funds to charities, with 'Beyond Corporate Purpose' we operate a professionalized, institutional non-profit delivery capability, the primary focus of which is the protection and conservation of Elephants and Rhinos in the wild, through an unusual strategy based on the economic upliftment of impoverished rural People in areas adjacent to the threatened species, or another definition of 'ERP', if you will.
To ensure successful engagement, EPI-USE channels one percent (1%) of revenues to projects in our not-for-profit zone. We have also employed a corporate social responsibility partner who manages the application of these funds and provides reporting.
Please visit www.erp.ngo for examples of our current initiatives and interventions.
ERP is a 501 (c)(3) | EIN 81-1973249