UKG™ Services
EPI-USE is a trusted UKG services partner with global experience in time and attendance advisory, implementation, and consulting services.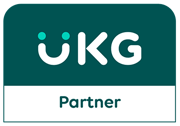 A company's most valuable asset is its people. Empowering our people includes providing access to accurate, up to date, and meaningful data around time, attendance, and scheduling. With over 40 years of HR and Payroll software implementations, EPI-USE recognizes the pivotal function of time and attendance, and how important it is to seamlessly integrate these employee experiences.

We pride ourselves on having a diverse and deeply experienced global team, that provides a wide range of UKG services from assessment through go-live and post go-live support. With consultants in over thirty countries, EPI-USE is positioned to support small projects as well as large multi-national projects spanning multiple locations and languages.
UKG Implementations
Whether you are tracking time using spreadsheets and paper time cards or a homegrown system, when the time has come to automate your time and attendance solutions, our UKG consultants will work with you to develop a comprehensive strategy that supports your business needs.


UKG Pro® Workforce Management

Convert other scheduling, time, and attendance software to UKG
UKG Migrations
If you are currently on Workforce Central™, EPI-USE will work with you to make the transition to Workforce Dimensions™ as easy as possible for your employees. Migrate to Workforce Dimensions from:


UTM

UTA

Migrate from Workforce Central™ to UKG Pro® Workforce Management
Integrate ERP, HR, and Payroll with UKG
Time and Attendance can touch every aspect of your company, from time tracking to payroll, benefits and HR administration, to cost reduction and scheduling. In most cases, your company already has an established ERP, HR and Payroll structure. Our partner network and experience in the field allows us to proactively identify and fill integration gaps between UKG and other applications, including:


lnfor™

SAP®

S/4HANA®

Oracle®

Workday®
UKG Advisory Services
Over the years, we have found that sometimes the best value can be had in taking a step back and evaluating an organization's current state. Sometimes the technical implementation of a software application has occurred, but the Human Capital Management value isn't being realized. In those cases, our advisory services team works with you to identify gaps and develop a strategic approach to build a better labour-management platform that merges Human Capital Management practices with software application utilization.


Optimize/improve utilization

Gap Analysis and Solution Recommendation

Change Management and User Adoption

Staff Augmentation

Experienced Project and Engagement Management services
Our EPI-USE UKG™ consultants love what they do, and it shows with every client engagement. Contact us for more information at amy.doughten@us.epiuse.com
Contact us.
Keep in touch.