WorkForce Software
WorkForce Management in the Cloud. Transform your WorkForce management solution into an integrated, compliant platform with employee self-service at its core.
The WorkForce Suite gives you maximum flexibility to incorporate your unique business rules with industry best practice pre-built extensions. Employee self-service options ensure that anyone using the Suite will have a seamless experience whether they access Work Force on the go from their mobile or PC.
‍
WorkForce is a best in practice solution that will integrate with your current HR system, be it a bespoke system or an automated integration with SAP.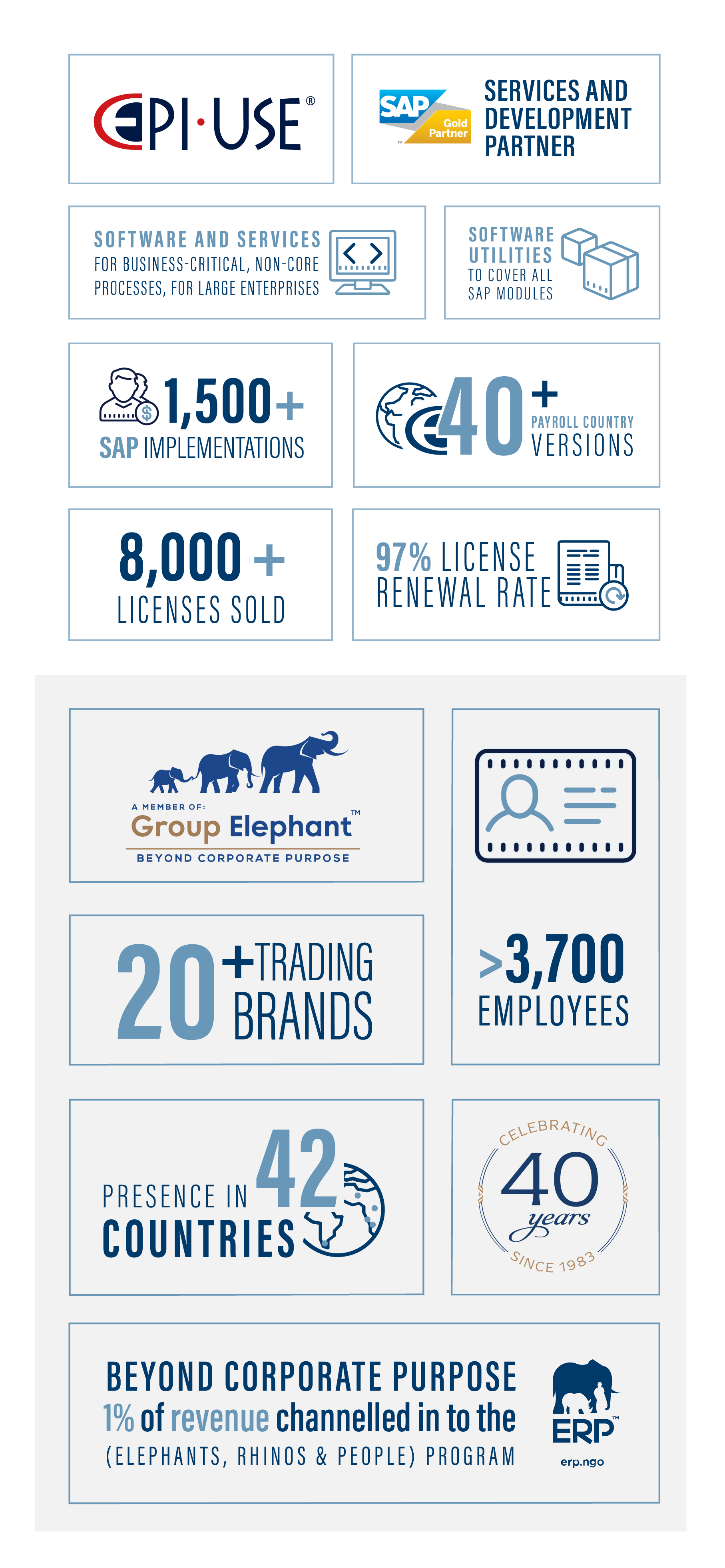 EPI-USE's close partnership with WorkForce Software and SAP enables our consultants to be at the forefront of the latest trends in current and new product developments. With WorkForce practices around the world and decades of HCM experience, our consultants are experts in WorkForce management.

When you work with EPI-USE you know you are working with:
WorkForce Certified Consultants

An SAP Solution Extension partner

A Global Solution Integration WorkForce Partner

A Company with Global HCM Deployment and Compliance Expertise

40+ Countries Payroll Versions

40 Years in Experience

Presence in 40 Countries
Consulting Expertise and Offerings

Implementation Services
EPI-USE has a team of certified WorkForce consultants across the globe. As a dedicated partner, we will work with you to translate complicated business requirements onto one future-forward platform.
WorkForce Areas of Expertise:
Time and Attendance

Absence Management

Scheduling Optimization

Labor Forecasting and Planning

Reporting, Analytics, and Insights

Employee Self-Service, Manager Self-Service

Activity-Based Costing

Multi-Platform Integrations

Application Managed Services
EPI-USE has globally positioned consultants that can support your business 24 hours a day, 365 days a year.
Services Offered:
Integrated Hosted Services

Tailored Support Contracts

Application Managed Services (AMS)

Bespoke Solution Tools
Working closely with our customers and EPI-USE Labs we have developed layered tools to enhance WorkForce functionality and user experience.
Available Tools:
Unified Mobile Application

Liminal – Return to Work Solution

Data Entry Solutions with Mendix

Reporting Solutions

360° Employee Rewards
We'd love to hear from you
If you have questions on features, need a demo or have any other queries, our team is ready to help.