SAP HCM Cloud
EPI-USE is the world's largest and most experienced independent SAP HCM specialist.
What are our clients' common requirements?
Our SAP HCM Cloud clients normally have the following needs:
They wish to implement SAP HCM in addition to other SAP areas.

They wish to extend their current SAP HCM functionality.

They wish to outsource some or all of their current SAP HCM implementation.
What are the key benefits of the SAP HCM cloud?
Access to EPI-USE's SAP HCM expertise and best practices.

Cost savings

Speed of deployment

Easy to keep up with technological advances

Increased stability and uptime.
Simply add SAP HCM
When you're using SAP for other business areas it makes good sense to add SAP HCM to the equation. There is no need to spend money on difficult-to-maintain additional integration and the product is mature, full-featured and integrates perfectly with the rest of SAP.

By using SAP HCM in the EPI-USE SAP HCM Cloud you enjoy the advantages of an integrated system. This is achieved by creating an independent SAP HCM landscape that integrates with the core system through a SAP standard ALE connection, effectively allowing it to operate as a wholly integrated platform. Of course, you don't have to worry about the HCM part because we manage that.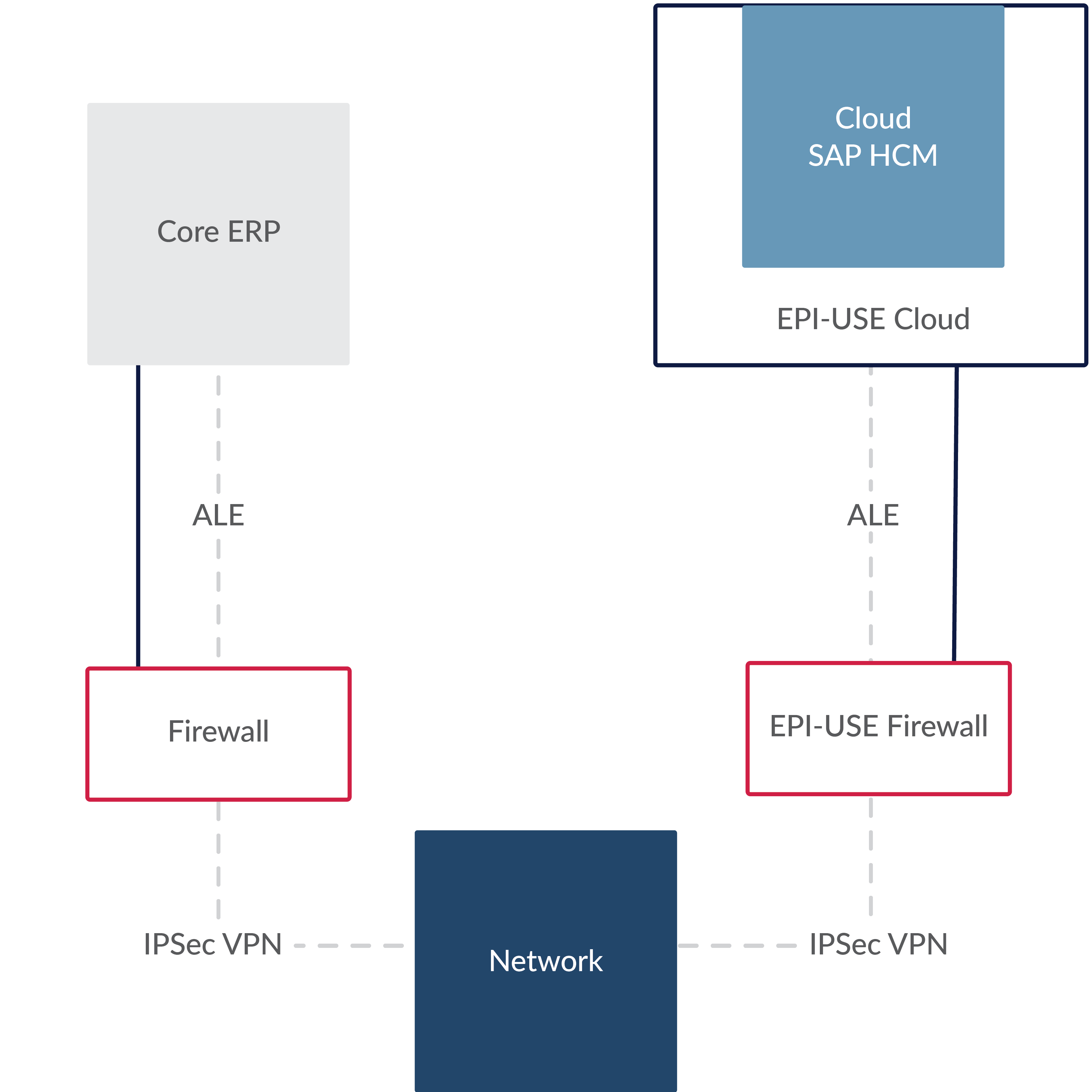 Why deploy SAP HCM on EPI-USE's SAP HCM cloud?
You benefit from:
Hosting on an enterprise-grade platform

Lower up-front investment

No new hardware needed

Speed of deployment

Future scalability

Be supported by the top SAP HCM experts in the world
Extending SAP HCM functionality
If you have already implemented SAP HCM we extend current functionality without disrupting your system, adding new hardware or massive regression testing of the current deployment. Typical areas of extension include:




Payroll or payrolls in additional countries



Talent Management areas, like LSO or e-Recruiting.
Cloud services for existing SAP HCM implementations
Because SAP HCM skills are unique and specific, most organizations find themselves lacking. To ensure you get the most out of SAP HCM it is wise to strike a partnership with a company that will deploy the new functionality quickly, keep the system up and running and do the necessary upgrades and service pack application to ensure you are always compliant.

EPI-USE has created a system landscape optimization service specifically aimed at extracting SAP HCM from existing SAP installations and moving it to the EPI-USE Cloud platform. The effect is that our clients can re-deploy their resources in other business areas where they can have greater value.