EPI-USE America Regional Dispensation
The EPI-USE America Regional Dispensation closely aligns with the SAP North American sales organization. This simplifies partnering on deals, to accelerate sales and growth of our mutual client base. The dispensation is based on regions that map to SAP's regions, so an SAP Account Executive, for anything from payroll through S/4, will know whom to contact, based on the geographic location of a client.

To our SAP colleagues, please direct your enquiries to an appropriate person, by region, as shown in the graphic below and watch the video.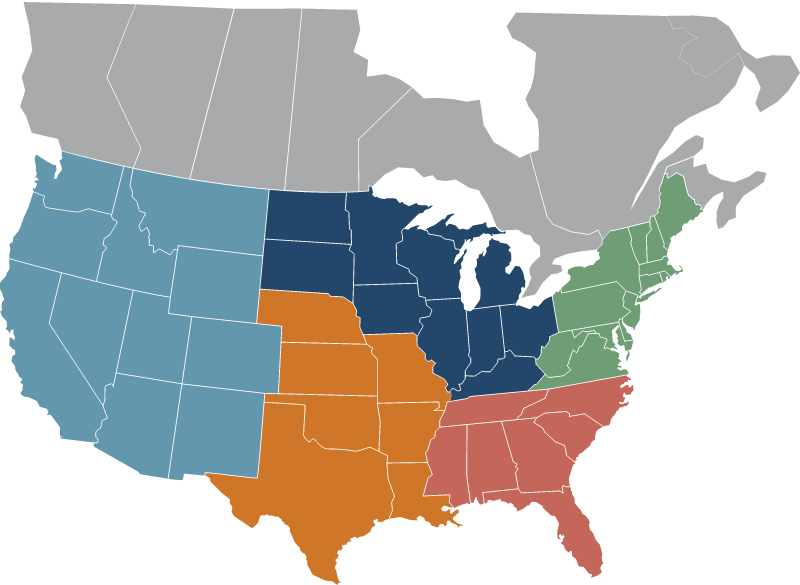 WEST

Rob Levy
+1-858-733-0952
rob.levy@epiuse.com



Rowan Hinton
+1-678-468-8983
rowan.hinton@epiuse.com
Keith Harmon
+1-832-318-9406
keith.harmon@epiuse.com
Mark Schexnaildre
+1-225-333-0158
mark.schexnaildre@epiuse.com
Wendy Emery
+1-530-613-6310
wendy.emery@epiuse.com


MIDWEST
Keith McDermott
+1-404-429-7763
keith.mcdermott@epiuse.com


Jamie Greiner
+1-678-978-4147
jameson.greiner@epiuse.com

Johan Pretorius
+1-530-304-6214
johan.pretorius@epiuse.com

Werner Taljaard
+1-720-369-4269
werner.taljaard@epiuse.com


NORTHEAST
Riaan Vermeulen
+1-908-914-1401
riaan.vermeulen@epiuse.com


Jon Jenkins
+1-401-374-0040
jon.jenkins@epiuse.com

Cindy Hazen
+1-734-751-6367
cindy.hazen@epiuse.com






CANADA

Riaan Vermeulen
+1-908-914-1401
riaan.vermeulen@epiuse.com



Sam Naim
+1-613-862-4572
sam.naim@epiuse.com
SOUTH CENTRAL
Willem Spies
+1-678-642-4125
willem.spies@epiuse.com


Safdar Abedi
+1-678-485-5411
safdar.abedi@epiuse.com













SOUTHEAST
Keith McDermott
+1-404-429-7763
keith.mcdermott@epiuse.com



David Visser
+1-678-516-6564
david.visser@epiuse.com

Jamie Greiner
+1-678-978-4147
jameson.greiner@epiuse.com

Kellie Fitzpatrick
+1-704-277-4100
kellie.fitzpatrick@epiuse.com

Mark Palma
+1-910-228-1697
mark.palma@epiuse.com